Wild brown trout are not super abundant here in Virginia. There are a few places you can find them, though. In Shenandoah National Park, there are some streams with viable populations (for better or worse, more on that below): the Hughes River, Rose River, Brokenback Run, and the Conway River. It is possible a few other streams in the park contain remnant brown trout populations as well. Elsewhere in the state, healthy brown trout populations exist in places such as Mossy Creek, but compared to, say, Pennsylvania, opportunities to find brown trout in Virginia are fairly limited.
The National Park Service requires that brown trout caught in Shenandoah National Park cannot be returned to the Hughes, Rose, or Brokenback. Browns are invasive and have a negative impact on native brook trout in those streams. I'm not sure why the Conway is not included in those regulations, but Virginia seems to encourage people to seek out brown trout there.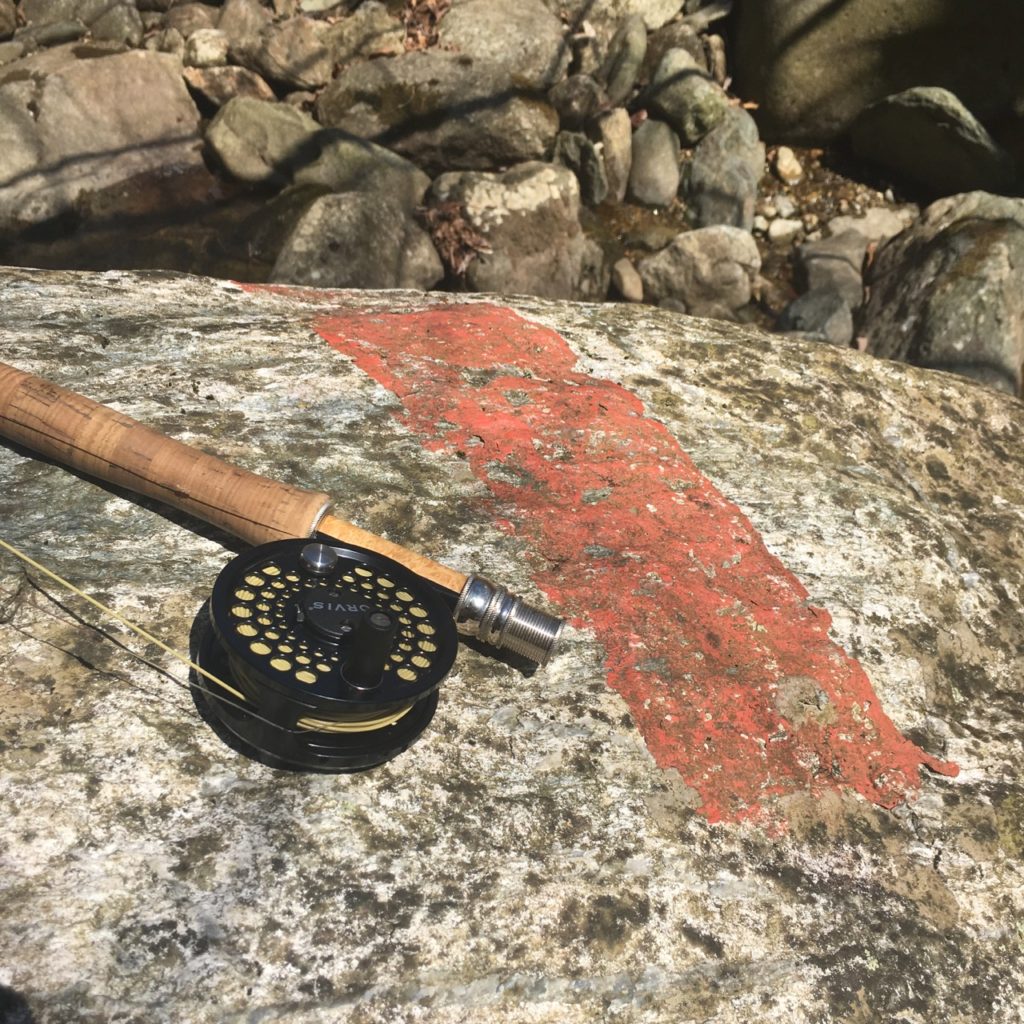 Last week, with the invitation to join a friend fishing a wild brown trout stream, I found a few. None were especially large, but they all took dry flies eagerly. I don't usually ask for more than that, so it was a hell of a lot of fun.
Since I was looking for brook trout as well, I just used the same flies I normally would for them. In this case, a Deer Hair Caddis with some hackle, a blonde Elk Hair Caddis, an Adams, and a Patriot. As it gradually warmed up throughout the day, the fish hit dries mightily.
I ended up with more browns than brookies, which was the opposite of my expectations when we started in the morning.
This year, targeting more brown trout is a minor goal for me. I plan to spend a bit more time in Pennsylvania hunting them, but Virginia is going to get some attention as well. So far, the year is heading in the right direction.