I recently headed out to Shenandoah National Park to a very small stream that I'd never heard a thing about. These overlooked bits of water in the park are hit-or-miss, and you never know if they have fish until you hike up or down to one and cast a fly.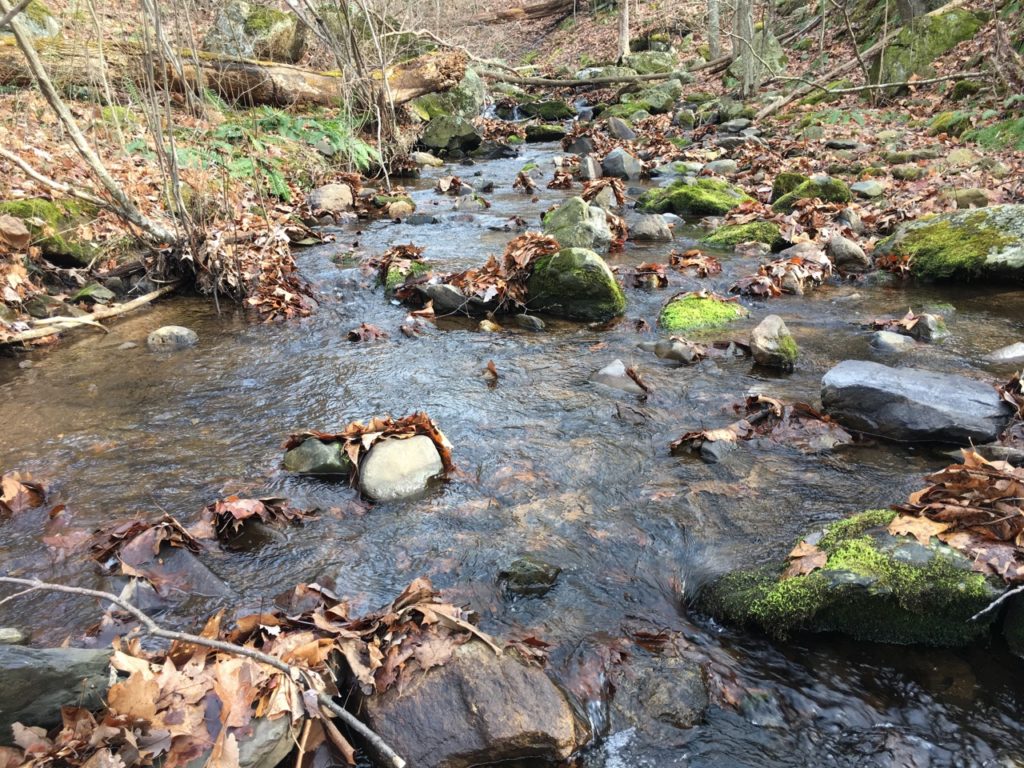 Turns out this one had some small brook trout, always a great thing to confirm.
The week before, on the Rapidan, size 12 and even size 10 Elk Hair Caddis worked great most of the day. Here, with temps about the same (mid-50's), I couldn't buy a fish on an EHC. But a size 14 Adams did the trick as it often does when trout are looking up.
There are a ton of tiny streams and tributaries in the park that most people don't bother fishing. I have found a few with some decent sized brookies over the years, but I've also burned some time discovering some that don't really have any, or at least do not harbor any consistently. Still, it's always fun to explore the place regardless of how the fishing works out.